Home / Contact / Shipping Information
Shipping Information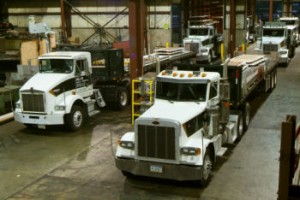 Quality Shipping
Quality products should be received in exactly the same condition that they left. That's why we use the highest quality standards even through our shipping process. Careful packaging means you receive your product the way it was meant to be.
Company Owned Trucks
Penn Stainless maintains a strong fleet of company owned trucks to service customers in Pennsylvania, New Jersey, Delaware and Maryland. Penn Stainless also maintains a truck for emergency deliveries or over-runs to ensure that your stainless requirements are delivered promptly.
National Carriers, UPS and FedEx
UPS, Federal Express, Con-way, Estes, New Penn, Pitt Ohio, A Duie Pyle and many other national carriers pick up daily at Penn Stainless. Penn Stainless can also arrange full truck load or LTL flat bed service. Hotshots and emergency delivery 24 hours a day, 7 days a week is just a phone call away.