Home / Resources / Product Information / Value Added Services
Value Added Services
Plate and Sheet Processing Specialists
Penn Stainless Products is your premium supplier and processor of specialty stainless steel, high temperature stainless grades, corrosion resistant stainless grades and duplex materials—in multiple product forms, including stainless steel plate, bar, tubular and structural forms.  All stainless steel products can be cut to your exact requirements.
Expansive Section of Stainless Steel Plate, Sheet, Bar Tubing, Pipe, and More!
Featured Products
Exclusive: PENMET 2000
Penn Stainless Products offers a unique product for the machining industry–in stainless steel Round, Squares and Hex bars. Our proprietary grades of stainless steel machining bars in 304/L and 316/L are melted to a uniquely controlled chemistry to produce optimal machining characteristics–faster cutting speeds, reduced tool ware and lower cost parts.  View our machining guidelines for greater detail or talk one of our sales associates for more details. Reduce your overall part costs by choosing a superior stainless steel machining bar.
More Products
Duplex Round Bar
Specialty Pipe & Tube
New Structural Items
330 Stainless Inventory
6″ Stainless Plate
Prodec Plate
2 Meter Wide Plate Coil
24 & 26 Dia. Round Bar
Featured Services
High Performance Plasma Cutting
Penn Stainless is pleased to offer Stainless Plasma cutting through 6.25" thick stainless steel plate. We have recently installed two new Koike Aronson Versagraph Millennium Series Plasma Cutting Systems (Model 3100). The system features Hypertherm HPR800XD HyPerformance® Plasma technology, which enables powerful precision cutting for superior quality and consistency up to 6.25-inch-thick stainless steel plate.
More Services
Dynamic Waterjet Cutting
Laser Processing
Precision Bar Cutting
Export Services
News & Events
EASTEC 2013
Please visit Penn Stainless at Eastec on May 14-16th at booth 5041 to learn more about our product and service offers for our New England Customers. We look forward to seeing you there! Register for the show with us and we will send you a free exhibit pass!
More News & Events
Power Gen 2013
New Plasma Cut System
New Website – Give us Feedback!
Join Our LinkedIn Group
Long Product Processing
Penn Stainless provides the following long product processing services:  Bar & Structural Cutting, Production Cutting and Long Product Cutting.
Please see the overview information below or click to the specific pages.
Images
Stainless Steel Long Product Processing Images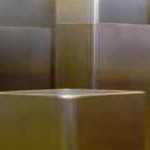 Processing Services Overview
Stainless Steel Long Prodect Processing Services Overview
Equipment
Product
Size
Standard Internal Tolerances
(Inch)
Amada Saw
Round (12″ max. length)
5/8″ to 4″
(+/-0.005)
Hex & Square Bar (12″ max. length)
5/8″ to 3 1/8″
(+/-0.005)
Flat Bar (12″ max. length)
5/8″ to 3 1/8″
(+/-0.005)
PC 330 Saw
Round
3″ to >8″
(+1/16,-0)
Round
8″ to 13″
(+1/8, -0)
PC 700 Saw
Round
8″ to 19″
(+1/8, -0)
Round
<19″ to 27.6″
(+3/16, -0)
Hem Saw
Round
Up to 7″
(+1/16,-0)
Round
Over 7 to 12″
(+1/8, -0)
Round
12″ to 16″
(+3/16,-0)
Flat Bar
Up to 8″ Wide
(+1/16,-0)
Hex & Square Bar
Up to 4″
(+1/16,-0)
Seamless & Welded Pipe and Tubing
Up to 6″
(+1/16,-0)
Seamless & Welded Pipe and Tubing
Over 6″
(+1/8,-0)
Abrasive Chop Saw
Seamless & Welded Pipe and Tubing
Up to 4″
(+1/16,-0)
Seamless & Welded Pipe and Tubing
4″ to 6″
(+1/8,-0)
Structural Angle, Channel and Tubing Sections
Less than 2″, Any Thickness
(+1/16,-0)
Structural Angle, Channel and Tubing Sections
2″ and Over, Any Thickness
(+1/8,-0)
All Other Products
Less than 2-5/16″
(+1/8,-0)
Lathes
Plate, Round Bar, Tubing, Flanges
33″ Max. OD Without ID
(+/-0.015)
Plate, Round Bar, Tubing, Flanges
36″ Max. OD With 1 ¼" Min. ID
(+/-0.015)