Home / Processing Services / Long Product Processing / Polishing
Polishing
Overview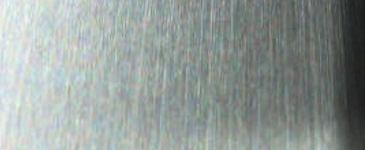 Polishing of stainless steels has a number of practical benefits. First, polishing stainless steels enhances the physical appearance of the product. Stainless is often used in store fronts, lobbies, airports and public transit systems to name a few. Stainless polishing also has a number of sanitary benefits required by the food & beverage, pharmaceutical and the chemical process industries.
In addition to stocking sheet gauges in #4 and #8 finish as well as thin gauge plate in a #4 finish, Penn Stainless can supply polished materials in all polish finishes in a variety of product forms including sheet, plate, bar, structural and tubular items. Penn Stainless can even process your polished requirement. For example, dynamic water jet cutting of sheet and plate is well suited for tight tolerance, detailed architectural work.
Purchasing Considerations
Is there a specific RA Requirement?
Is a pit free surface required?
Does the finish need to be matched with an existing surface finish?
What type of PVC is required?